71 Lawrence Street
Glens Falls, New York 12801
​
​
To Research, Discover and Explain the Paranormal, while Educating and Empowering I

ndividuals Affected by its R

each.
Hall of Fame - Legends of the Paranormal
​
Frederic William Henry Myers
George Nugent Merle Tyrrell
​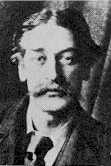 This page is dedicated to those who have inspired us on our journey. We believe each person has contributed greatly to the paranormal field and for that, they are recognized in our Hall of Fame. They are Legends of the Paranormal.
Click on the pictures below to learn more about our inductees.
Below are the candidates for the Class of 2017. Three candidates will be selected on October 1, 2017.